It's the middle of 8th week and KCM senior interviews are today for the banquet video. Omg. What is going on. Time is going so fast. 3 more weeks and then graduation… And then off to the adult world, finding my own place, becoming financially independent straight out of college, building my career, etc. I can't believe it. Class of 2012. The time has already come for the turning...
The other side of the coin is this: fall in love. I didn't say "be loved". That requires too much compromise. If one changes one's looks, personality and values, one can be loved by anyone. Rather, I exhort you to love another human being. It may seem odd for me to tell you this. You may expect it to happen naturally, without deliberation. That is false. Modern society is anti-love. We've...
The Supernatural Power of Forgiveness
hyeyoungj: The Bible says, "They offered Jesus wine to drink, mixed with gall; but after tasting it, he refused to drink it" (Matthew 27:34). Gall may have been a painkiller, while wine was a well-known painkiller. Christ refused the gall and the wine because He didn't want to just die for our sins, but He also wanted our pain to die with Him, and so He refused to numb His suffering. Therefore,...
"Every temptation to sin is a temptation, in the moment, to disbelieve the..."
Vulnerability.
A conversation I had with a friend a couple weeks ago has been stuck in my head for awhile now. We were talking about our previous relationship(s) and of how our personality types are similar in that we feel as though we challenge those around us. We're active refiners and helpers. We actively desire to bring out the best in others. But then we turned to each other and went on about how we...
Stong.: Prayer →
stongtheunicorn: "Do not be anxious about anything, but in everything, by prayer and petition, with thanksgiving, present your requests to God. And the peace of God, which transcends all understanding, will guard your hearts and your minds in Christ Jesus." (Philippians 4:6-7) "Ask and it will be given to you;…
1 tag
Date a Man Who Reads
Date a man who reads. Date a man who spends more on books than on video games, electronics, or car "accessories." Date a man with a library card, a man who'd rather carry a book than a gym bag. Date a man who keeps a running list of books, poems, essays, and reviews in a Moleskin in his back pocket. He'll fight you for the NYT Book Review every Sunday but it will be worth it, if for nothing else...
Reminders.
How come I can't reblog myself? I've been looking through past entries and I'm completely reconnecting with my past self, hahaha. " KISS - Keep It Simple Stupid.   Go with God's flow, and take everything slow. " —Lena Chon <3 — January 4, 2011 Okay, "go with God's flow" .. "God's time and not my time" .. "Just let things...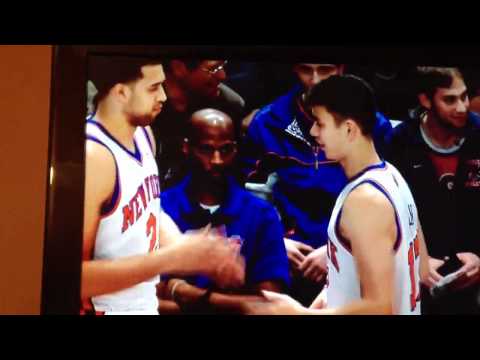 A fierce nostalgia.
I never heard them say 'I love you' to each other. Instead, they said, 'I miss you,' when they were lying beside each other in bed, or when they walked hand in hand. 'I miss you,' they would say, and overhearing this, I didn't understand how you could miss something that was right beside you…. At the time, I hadn't been able to figure out...
little encouragement goes a long way.
I haven't been on tumblr in so long and my blog has just been collecting dust.. Maybe I'll start blogging more often, maybe not. But either way, over winter break, I went through the archives of this blog and found that it was really refreshing and helpful to look back on the year and see how much I've learned, how much I've changed, and how much I still haven't. ...
8 tags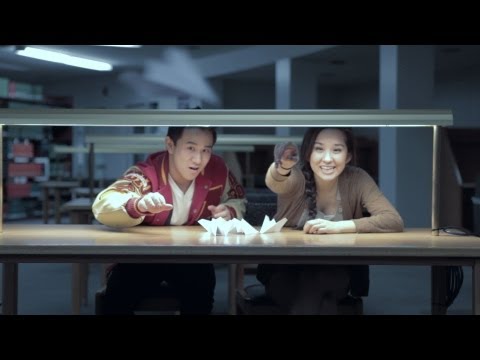 8 tags
7 tags
7 tags
"Reserving effort in anything means you've already considered failure as an..."
– (via lchonpion)
Too busy being an "i", just straight up being busy, and feeling like I'm living outside my real self to update this with real thoughts. Just wanted to commemorate today's day with this: blah!
REMEMBER.
KRISTIN. REMEMBER THIS MOMENT. Okay I just tumblr posted. But I'm ABSOLUTELY AMAZED AT HOW EVERYTHING.. THIS WHOLE DAY… was planned so perfectly. God sculpted EVERYTHING SO PERFECTLY so that I would be so humbled and have a BURST of thankfulness. GOD IS SO GOOD. Wow this day is crazy.  1. Wearing my FAITH shirt. 2. Coming to terms.  3. Lunch. And crazy realizations of my faith and...
August.
Ah, my monthly end-of-the-month tumblr post. I completely forgot today was the last day of the month even though it was my birthday just two days ago. August went by THAT fast. So quickly, lightning quick. To be honest, August was ridiculous. Overload of birthdays (and the celebrations aren't even over until this weekend passes… haha). Alot of Saturday sleep-ins. Alot of shopping....